7 Vintage Looks We Love
By Ari Ziskin

Published: May 4, 2015 | Updated: June 24, 2020

Vintage is always in style! Today we have 7 vintage looks we love from around the internet to help you get started on your next vintage home project!
1. These Printed Card Catalogue Bathroom Cabinets from Blesser House:
Talk about a cute way to repurpose! Also, I'm a sucker for labels, and I feel like it would make my bathroom way more organized if everything had it's own place.
2. This post on Styling a Kitchen Shelf from Anderson and Grant:
I love a good DIY project, and even better if you can use things you already have at home! This shelf has a super cute vintage look that works perfectly in any home.
3. This Milk Paint Farmhouse Dresser from Chic California:
This is totally up my alley! I love the look of old, chipped paint, and I can't believe how gorgeous this old dresser became with just a short DIY project.
4. This DIY Vintage Sheet Headboard from Happiness is Homemade: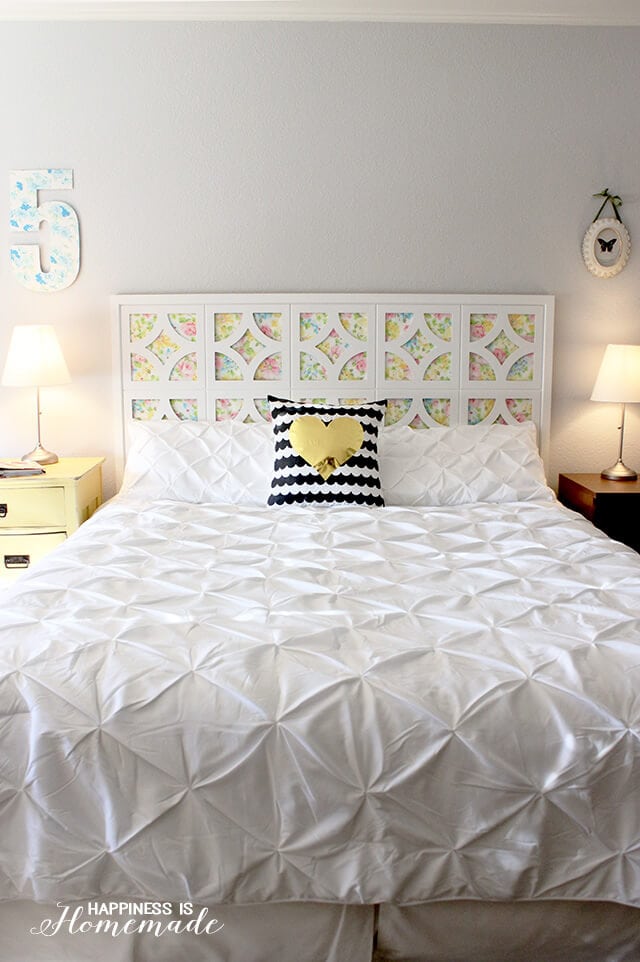 So simple. So cute. So colorful. The options are endless. Don't like the colors? Use any sheet you like and instantly add some pizzazz to your bedroom!
5. This Vintage Bicycle Painted Side Table from Canary Street Crafts: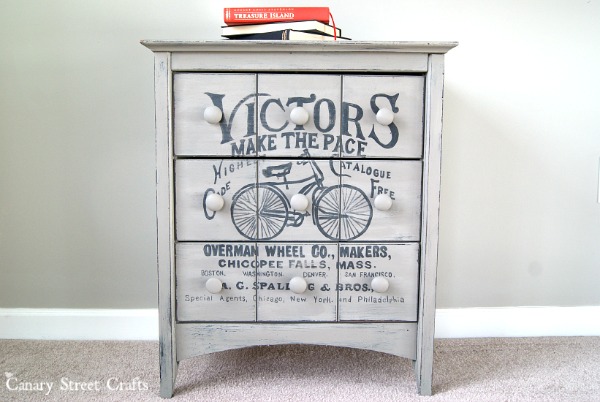 Okay, so personal tidbit: I love bicycles. But I swear, even if I didn't, I would still think this table is super cute and such a creative way to update any old table you've got lying around!
6. This Vintage Mod Mix Girl's Room from My Fabuless Life:
Oh my gosh, can you imagine if you were a 10 year old girl how much you would love this room? So creative and fun!
7. These Vintage Industrial Stools from Bright Green Door:
I've been dying to put stools at my breakfast bar, but I've had the hardest time finding ones I like. I'm loving this idea, and it's so much more affordable and unique than anything I've seen in the store!
Follow Us